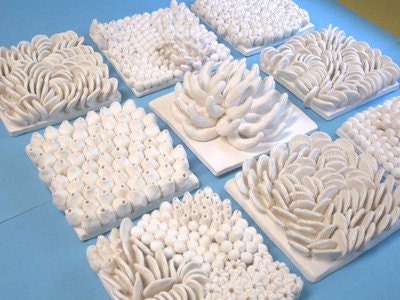 Concept: Create an abstract design that focuses on an 'action word' of your choice using slabs of clay built forward from a tile [background, middleground, foreground]. You will stain the piece BLUE and put on permanent public display if you choose.
Process:
(1) Brainstorm + sketch ideas or concepts that lend to an interesting abstract design using simplified or distorted imagery.
(2_ Finalize design on size appropriate paper, cut out from slabs, puncture two holes in the back, assemble, add texture, focal point, fire, stain, + hang!
Art History + Insiration: Ruth Duckworth, Bill Carlson